History of the Midwest Gassers and Midwest Doorslammers
Fourteen years ago, in 2005, Dominic Blasco and Mike Etzorn had a dream that became reality and the Midwest Gassers began as a racing team at the legendary Great Lakes Dragaway. In the intervening 14 years, it has become a team of approximately 45 drag race loving memebers now including the Midwest Doorslammers formed in 2014.
In 2009 Bob Lehor became Race Coordinator and has brought both groups to success, and even more importantly, to exhilarating family racing.
We are excited about the upcoming racing season and expect 2019 to be the best ever.
Next Race: Sunday, September 15th, The BIG WALKER MEMORIAL RACE, at Greatlakes Dragaway.
BIG WALKER MEMORIAL RACE
Honoring the history and heritage of dragracing at Great Lakes Dragaway, where the racers are never forgotten.
Honoring the men and women who devoted themselves and their resources to racing their cars, sacrificing long hours in the garage late at night when needing to get to work early the next morning. The remainder of free time they spent at the race track.
Many of these people never experienced glory or notoriety or great financial rewards, however, without them making these sacrifices, we would not have had the excitement and pleasure of participating as spectators at their races.
We honor their memories today and extend our appreciation to their loved ones.
We appreciate the support of the following sponsors and are currently seeking additional sponsors:
Eagle Disposal, Inc., Franksville, Wi.
Daniel A. Manesis Transportation, West Allis, Wi.
Wrigleyville North Bar, Chicago, Il.
Certified Auto Body, Lake Bluff, Il.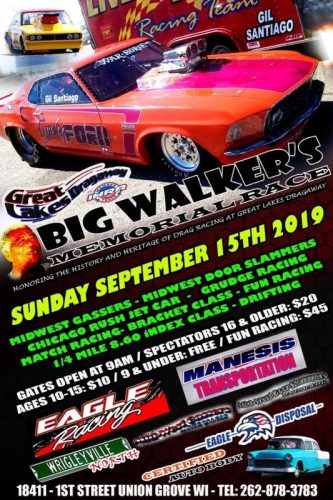 This 1962 Bel Air Bubbletop will be at The Big Walker Memorial Race. This is the original car, no replicas here.  WOW!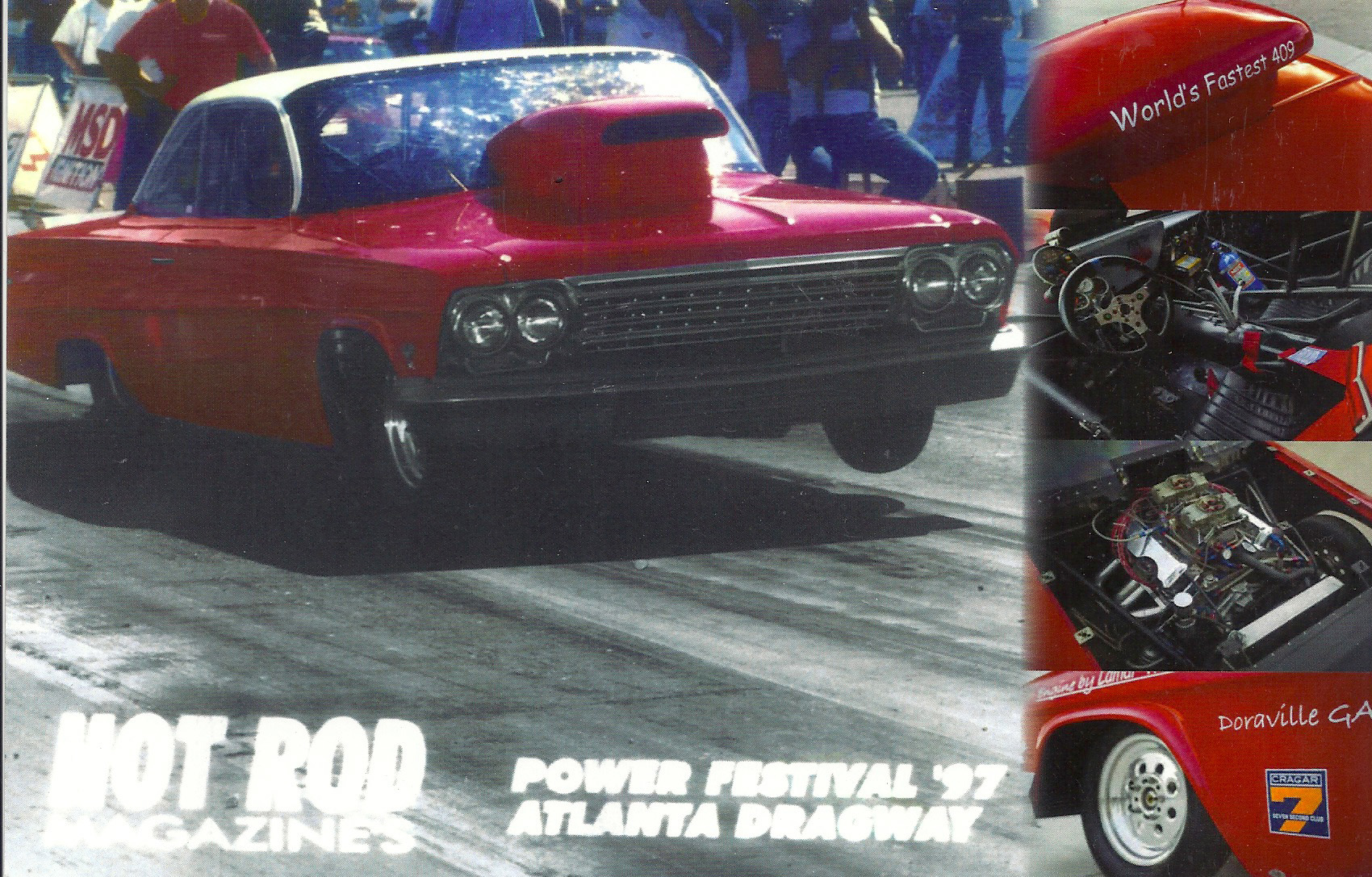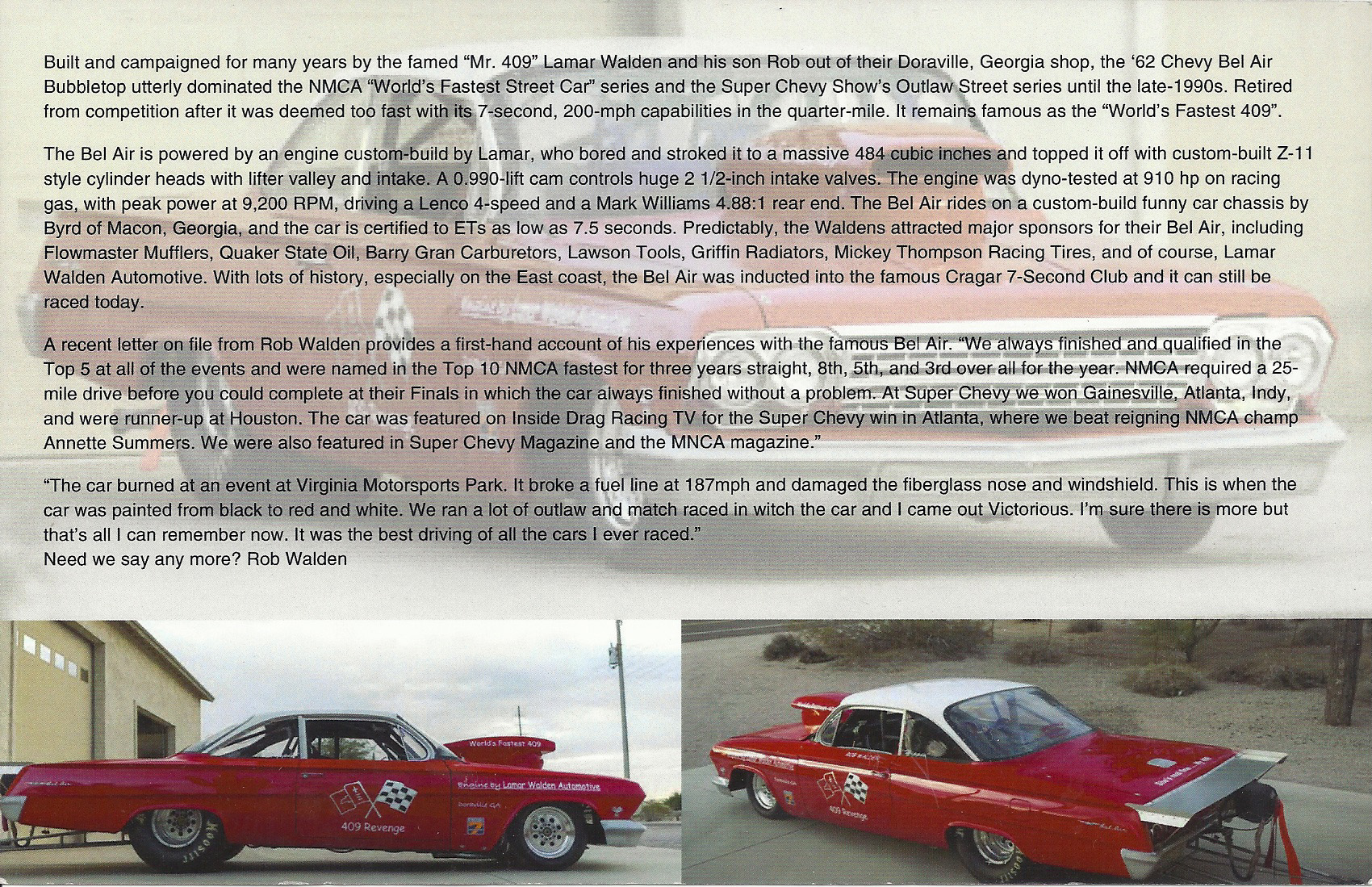 :